Our journey to innovation: meet ReVel, our candle jars made of polycarbonate
For Amfora packaging, this is a unique opportunity to introduce you to our brand since the conception of the idea and how we developed it. We want to be at the forefront of delivering creative and innovative solutions to our allies and clients.
The years 2021 and 2022 were a time of contrast. The pandemic generated many changes in market dynamics. Many companies had to face several challenges such as increases in raw material costs, transportation rates, and even closures and lockdowns, which significantly affected the production of goods and services around the world.
However, these economic effects, the new consumer behaviors, and the new production challenges were some of the events that allowed us to explore new markets, and find new and better ways to innovate.
It was then in 2022, that Intecplast discovered a great opportunity to reach the US market with its own line of candle jars called ReVel.
ReVel is the result of research, development, and our objective to find alternative solutions to glass candle jars that were being affected by numerous factors such as increases in the cost of raw materials, increases in taxes and transportation fees, the scarcity of glass suppliers in the United States, and the difficulties in transporting these containers from other Asian countries to America.
It was very clear to us, there was a real market opportunity for candle containers in other types of materials. All of this motivated us to innovate and search for a solution to meet the market needs by creating a new line of practical and innovative candle solution packaging.
There are many options for containers where candles can be made, such as glass containers, cement bowls, aluminum cans, or plastic containers. You may wonder, is it possible to store a candle in a plastic container? Yes, tea lights are a perfect example of candles that can be found in the market and that are made in plastic containers.
When candles are made in plastic containers, they do not generate air bubbles during pouring, and the result of the candles is perfect when produced. The main reason for this is to maintain a good temperature during the pouring process, and with no significant contrast between the temperatures of the pours and the container, there are no stains or bubbles in the candles.
Many of these plastic container candles are produced with polycarbonate resin, which is highly resistant to heat and prevents plastic burns down when the candle is lit due to its fire-retardant properties. This makes them safe and a very good alternative option to glass-container candles.
At Intecplast, we wanted to use our experience and expertise in plastic packaging solutions to develop our plastic candle jar. That's why to market a prototype of a candle container made of polycarbonate. This garnered a lot of attention because there was nothing similar in the container candles market with that size, that was customizable and with a lid to seal the candle.
Seeing the positive reaction of the market to the prototype, we decided to move forward with the creation of our own line of candle jars.
We knew we had to adjust the container to an international technical standard to be able to enter the market. So at first, we researched all the necessary requirements for the evaluation and certification of candle containers. We found the ASTM F2417 (Standard Specification for Fire Safety for Candles), which mentions all the manufacturing requirements and safety tests for any container containing candles.
Therefore, we set out to modify the prototype container to extent the material was fire retardant, successfully met all safety requirements, maintained its customizable characteristics, could extend its lifespan, and could have a second or third use after the candle was finished
Once our prototype was improved with all the specifications, the candle container was sent to a laboratory in the United States to undergo the respective safety tests under the ASTM F2417 standard. The container successfully passed each of the tests and that's how ReVel was born.
ReVel is a candle container different from others in the market, it is innovative, practical, beautiful, and customizable, with a re-fill system, and can be given a second use after the product is finished. There is no doubt that this product is innovative and attractive, but also practical.
So now that you know more about our new line of candle containers, what are you waiting for to try them? Don't hesitate to contact our Key Account Manager.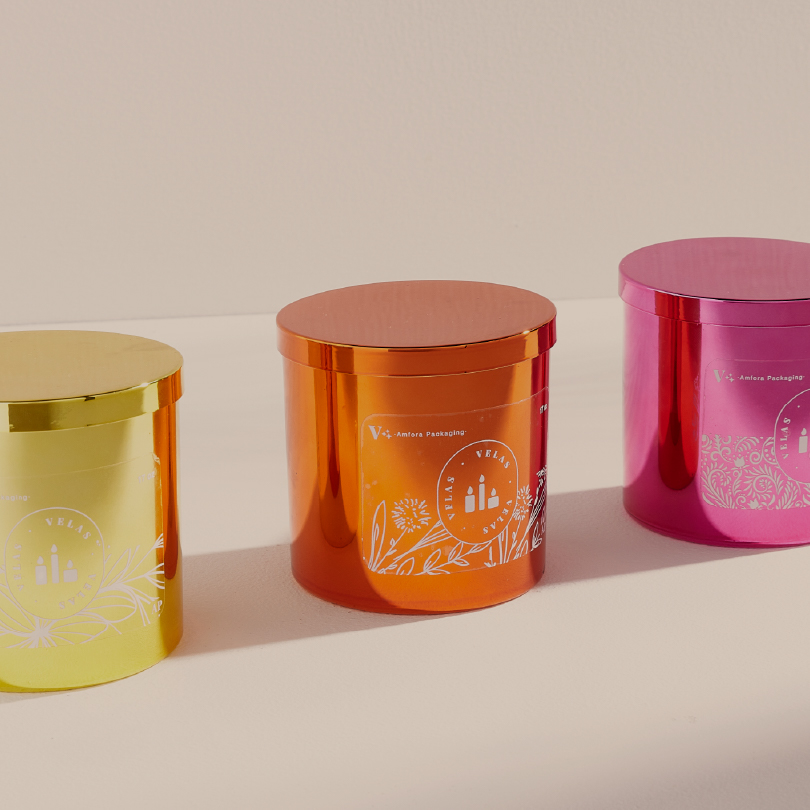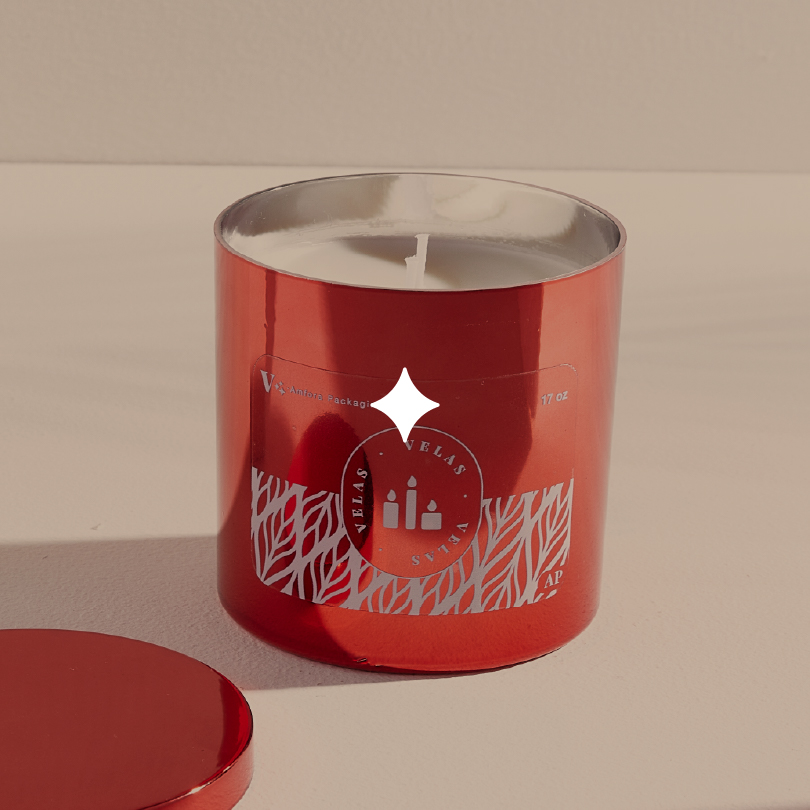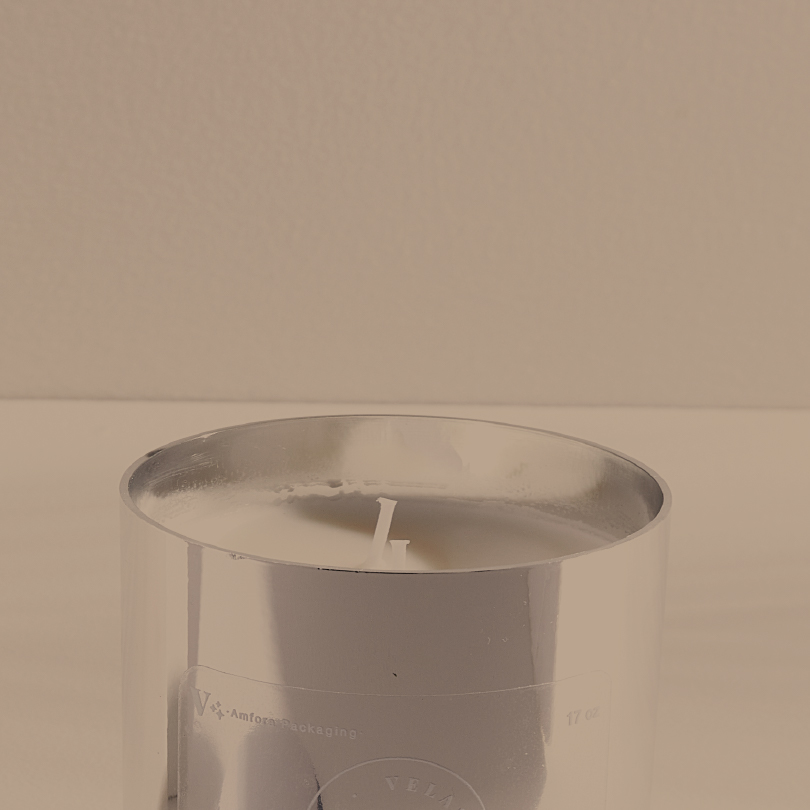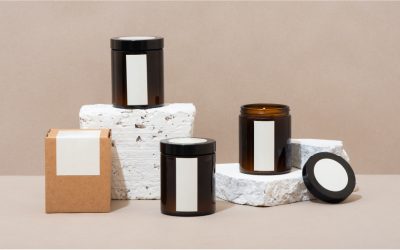 Discover the virtues of ReVel, the customizable and sustainable polycarbonate candle container with a refill system.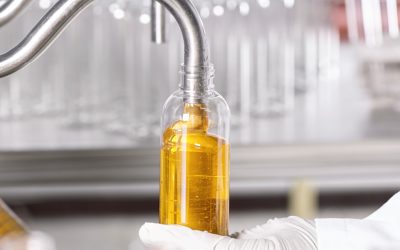 Learn more about reusable packaging and its relevance in the pursuit of sustainability and the reduction of environmental impact.
We are giving a new vision to our innovations. All the products we develop are always focused on our NEW TR³ concept: TECHNOLOGY – REFILLABLE – REUSABLE – RECYCLABLE. In our ideation process, all development must comply with at least 3 of these concepts. An example of...