Sustainability Goals 2023
Sustainability is one of the core values of the Amfora Packaging Group. Through it, we seek to reconcile economic growth with sustainable development, bearing in mind the triple bottom line of People, Planet, and Profitability.
At Intecplast and Pieriplast, we know the importance of building and maintaining corporate social responsibility (CSR) and working under parameters that allow us to be sustainable. That is why we have set sustainability goals to be achieved this year 2023.
Intecplast Sustainability Goals 2023 
Today, we have CSR initiatives that promote and represent the company's five pillars and address most of the UN Sustainable Development Goals to be achieved by 2030. In 2022, we worked on several initiatives, and for this year, 2023, we have several actions that we want to continue executing and new ones that we will implement.
Among the sustainability goals for 2023, we have the following:
1. Continue with the Carbon Neutral Work Plan 2023 and generate the GHG certification and carbon neutrality 2022.
Since 2019, at Intecplast, we have been working on measuring and evaluating our greenhouse gas emissions (GHG).
In 2019 and 2020, we measured our carbon footprint using the ISO 14064-1:2006 methodology evaluated by Icontec. For 2021 and 2022, we measured our carbon footprint using the GHG Protocol methodology.
The GHG Protocol was developed by the World Resources Institute (WRI) and the World Business Council for Sustainable Development (WBCSD), in cooperation with private companies, governments, and environmental groups, and is a standard for calculating an organization's carbon footprint. It allows for the accounting of the six types of GHG gasses (CO2, CH4, N2O, HFC, PFC, and SF6), focusing solely on the accounting and reporting of emissions.
Today, we are certified with ISO 1464-1:2006 until 2025 with the respective carbon footprint and carbon neutrality certifications.
For this year we will use the GHG protocol to measure our CO2 footprint and compensate for the Ton CO2e generated in 2021 and 2022 through the voluntary acquisition of bonds, which allow the protection of marine ecosystem conservation areas and mangroves.
We are currently in the process of quantifying and auditing the carbon footprint and carbon neutrality of 2021 and 2022, through the GHG protocol, to obtain carbon neutral certification once again.
2. Evaluate and calculate Intecplast's water footprint to achieve water neutrality and obtain the respective certification.
The Water Footprint is an environmental indicator that defines the total volume of freshwater used to produce the goods and services of a company, or consumed by an individual or community, directly and indirectly.
At Intecplast, we work with CAEM to measure the water footprint and obtain the Water Footprint Measurement and Water Neutral certification.
Currently, we are in the process of calculating the water footprint for the years 2021 and 2022. The calculation includes green, blue, and gray water footprints to measure the proper use and management of water.
3. Manage plastic packaging waste following resolution 1407 of 2018.
Resolution 1407 of 2018 regulates the environmental management of waste from paper, cardboard, plastic, glass, metal packaging, and other determinations. At Intecplast, we comply with this regulation through our affiliation with the waste management plan led by ACOREP, an organization registered with ANLA, which regulates and licenses environmental matters.
Through ACOREP, we achieved compliance with the 2022 packaging collection plan through groups of recyclers in the country, with a packaging waste recovery rate (by weight) exceeding 10% of the weight of the company's packaging production, in compliance with local regulations. The waste recovery rate achieved was 12%, exceeding the annual target and expectations. For this year 2023, the target will be 14% (62 tons).
Pieriplast Sustainability Objectives 2023
In 2022, the company worked on several topics that allowed us to achieve an intermediate level of performance in ISO 26000, a standard that measures seven areas of an organization allowing it to be socially responsible.
For this year 2023, the objectives worked on during 2022 remain and new objectives have been added that will have a greater impact on each of our employees.
Among the objectives for this year, we have the following:
1. Communicate and socialize our code of ethics and conduct, shared with all of our stakeholders (customers, suppliers, and employees), in a video format and translated into two languages (English and Spanish).
2. Comply with Peruvian law regarding the environment and the carbon footprint.
3 Enable access for all our employees to the compensation policy as well as the current labor law in Peru. Through a QR, where they can download the norm.
4. Continue promoting the "Enough is Enough" campaign in which no type of harassment (Labor and Sexual) is tolerated. Within the company, a program was created in which we equalize employment opportunities between men and women.
Most of these objectives that we have set for ourselves in both companies for this year 2023 are already underway because, at Amfora Packaging, we are committed to Sustainable Development Goals (SDGs).
That is why when you buy from Amfora Packaging, you are directly supporting our efforts in favor of the conservation and preservation of the natural, social, and economic heritage of humanity. What are you waiting for to learn about our products?
Contact one of our advisors.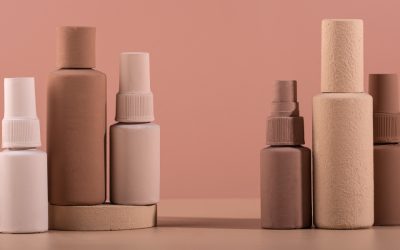 With over 40 years of experience in manufacturing plastic packaging, lids, and containers for various industries, Amfora has been at the forefront of delivering sustainable packaging solutions. Among our sustainable packaging offerings, mono-material packaging stands...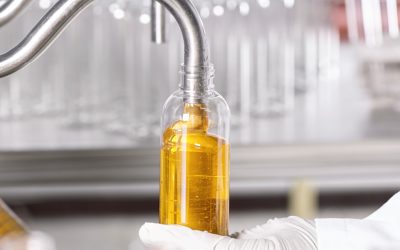 Learn more about reusable packaging and its relevance in the pursuit of sustainability and the reduction of environmental impact.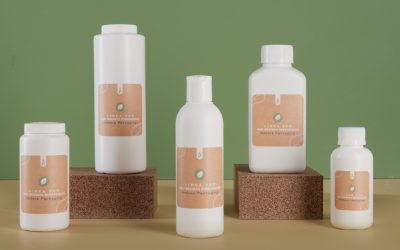 Discover eco-friendly packaging options made of recycled materials and sustainable resins at Amfora Packaging.